For pavers, you will need a lighter plate compactor model. These models have a weight between 180 lbs. and 200 lbs. and are no larger than 300 lbs. Heavier model compactors are not recommended because it is more likely they can break bricks and decorative stones. Most of these plate compactors have Honda or Kohler engines that provide plenty of power for your needs as well as being long lasting.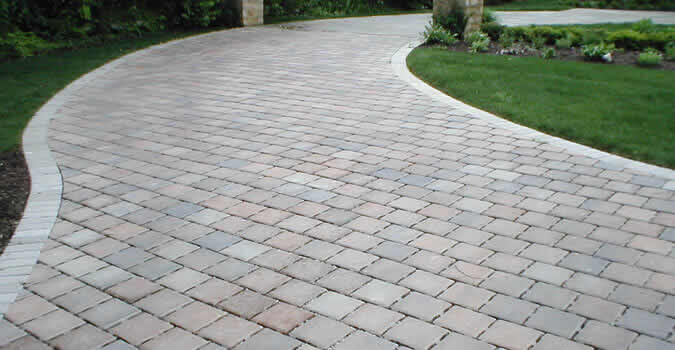 Photo by: Chop Chop Landscaping
What is a plate compactor?
A plate compactor is a heavy, flat piece of equipment that is used to compact or flatten surfaces. This can include new pavers and the ground surrounding them. It comes in a variety of sizes and its crucial to choose the right size for your job.
 For example, if you're working on a very small area, you won't need an industrial-sized machine. Choosing the wrong size will result in uneven compaction and could cause damage to your property as well as create more work for yourself by having to do it all over again!
When choosing what size plate compactor is right for your needs, there are several things you should consider:
What type of material will be compacted?
How much weight is required for the project?
How much space are you trying to cover?
Do I need a gas model or electric model?
Photo by: Tomahawk Power
What is a paver pad?
A paver pad is a polyethylene plastic pad that is placed under the plate compactor to prevent scuffing, marring, or cracking over pavers or bricks. You should always use a paver pad to protect bricks, stones, and pavers. As other methods will not protect as much weight as a polyethylene pad will.